«My Last Semester…»
par Thibaut Leclercq
My last semester was spent in what is considered to be the coldest capital of the world. Far from the freezing temperatures of about -20 degrees, I received one of the warmest welcomes ever at my arrival in Ottawa.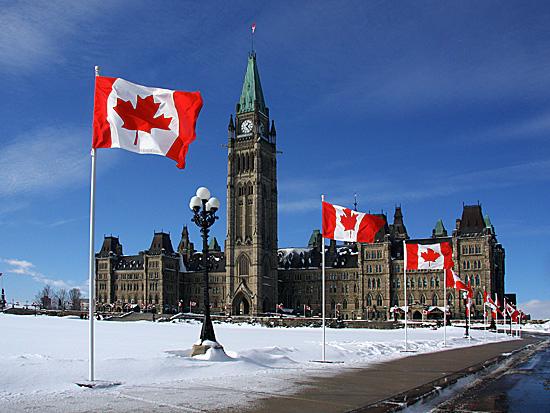 The Youth Hostel near the Rideau Center, one of the biggest malls in the city center, was the occasion to leave jet-lag and suitcase behind and get to know more of the Ottawa right away. Pubs, bars, clubs and and a lot of young people crowd what is called Byward Market, where a lot of things happen in Ottawa. Center of the night life, the Market is also where one can buy fresh products every day, and most important, wine, bread and cheese when you're very much attached to your French eating habits.
The first few weeks of an exchange is an amazing thing. You get to meet dozens of new people every day, participate in the integration week, or "Frosh Week", organized around crazy activities, fund raising and of course some hard partying.
Between that, moving in student residence and meeting the other international people, there's no time to lose, you're on exchange for only semester, and you might as well enjoy every second of it.
Weeks go by incredibly fast, given the weekly 15 hours of class, and weekends are full with rez and international house parties, student bars like Honest Lawyer, the Colonel, la Maison, Urban Well, the Highlander…if going into bars is not your thing you can always get into some of the fancy night clubs on Bank Street like Barrymore's, Babylon or Royal Oak. You can always go to Quebec on the other side of the Ottawa River, to Gatineau or more commonly called "Hull" for some more "intense" club experience that you have to try at least once.
I was also into discovering the city itself. The Parliament is probably THE place to start. The old city center revolves around it, the Opera, Sparks street, Langevin Block, the Rideau Canal and its locks (écluses), the University of Ottawa is definitely worth seeing, treading along Laurier Avenue and Willbrod street and its embassies. A must-see is the NHL hockey team of the Senators at the Scotia Place. Ottawa is also two hours away from Montréal, 4 to 5 hours away from Toronto, and you can get there by bus for cheap prices with Greyhound, or just check out Kijiji's website and look for rideshares. Both cities are amazing, find out friends or stay at hostels and take a look for yourself. Ottawa also has an airport for those of you willing to go to the US on (not-so-cheap) flights to Chicago or New York with companies such as West Jet or Porter airlines. You'll be there in a matter of hours, but don't forget your ESTA.
But a place is only as good as the people that make it. Canadians are a most amazing people. Proud and warm, you can feel their immigrant roots, the perpetual good mood, humor, curiosity and sense of sharing with people they barely met.
Meeting Canadian people is like grabbing on to a hand that just came out of nowhere to help back on your feet.
It's as if you never fell, someone was there catching you, making you feel right all of the sudden, and gave you all that was needed right away: someone to talk to and share with.
Going on an international exchange is probably one of the deepest and most intensive adventures you can get out of life, so strong in relationships and human experience, culture and curiosity, that I advise anyone of you out there considering to go on an exchange not to even think about where or when to go, just go.
And once your bags are done unpacking and you start going back to your university, maybe you'll have a taste of a bit of maple syrup you brought back to remember all the sweet moments you had there, memories that stick to you forever.